Fancy professionally designed dynamic Hue light effects with stereo sound?
How about the lowest latency Hue lights disco mode that works with any app on your system, including Spotify and YouTube? (uses WASAPI)
What about syncing your Hue lights to your screen or webcam for immersive movie viewing?
Advanced Hue Tap and Hue Dimmer programming? Toggle lights button, cycle through scenes or ambiences? Single button press for a long fade out for bedtime?
Cortana support?
Temperature dashboard for your Hue Motion sensors?
Sunlight simulator?
Plex integration?
No problem! All this and more on your PC, WIndows Mobile and Xbox One with the hueDynamic universal application for Windows 10.
Read more, see video demos and download via the official website at https://www.huedynamic.com or download now from the Microsoft Store at https://www.microsoft.com/store/apps/9nblggh42jgb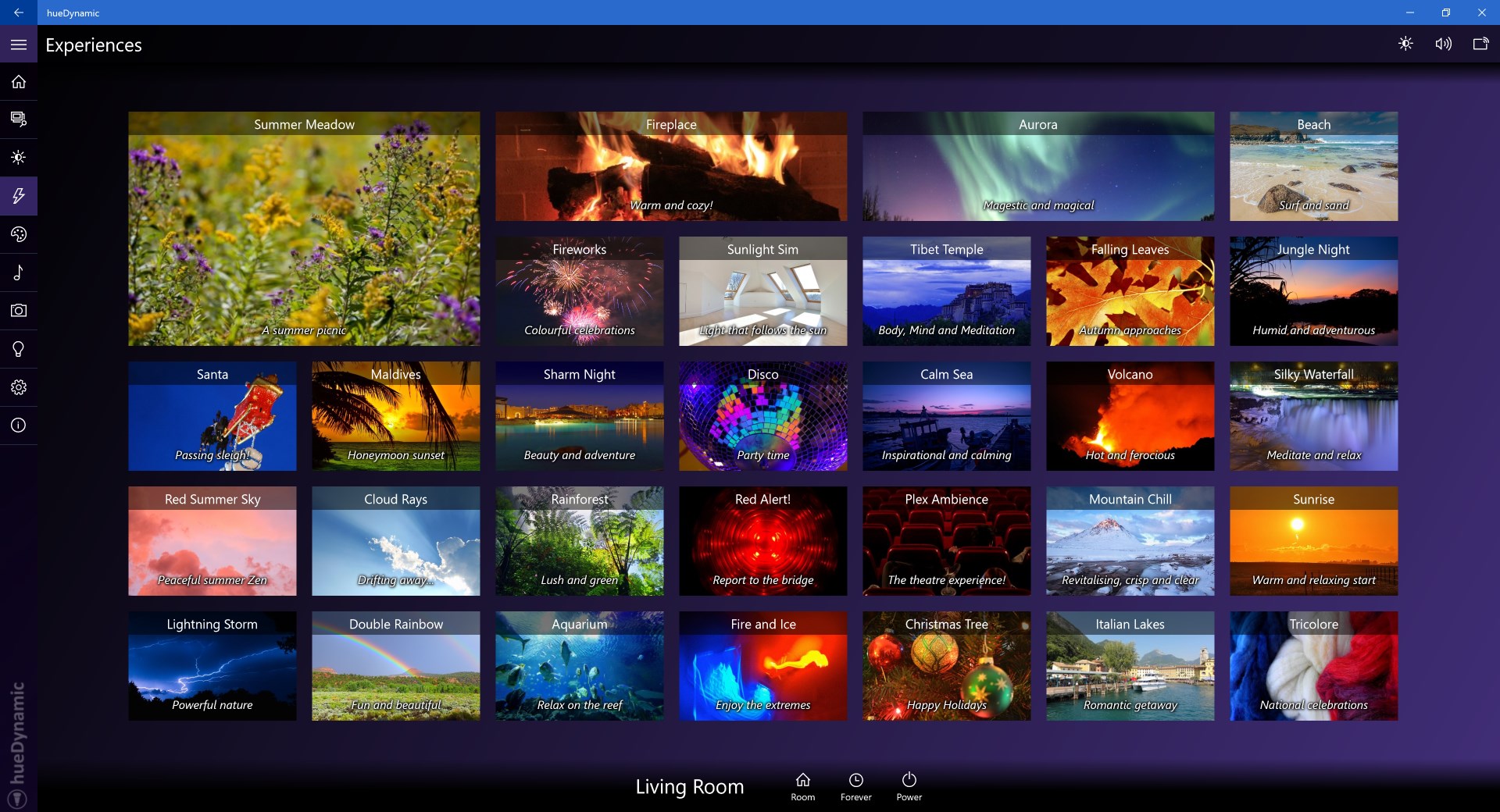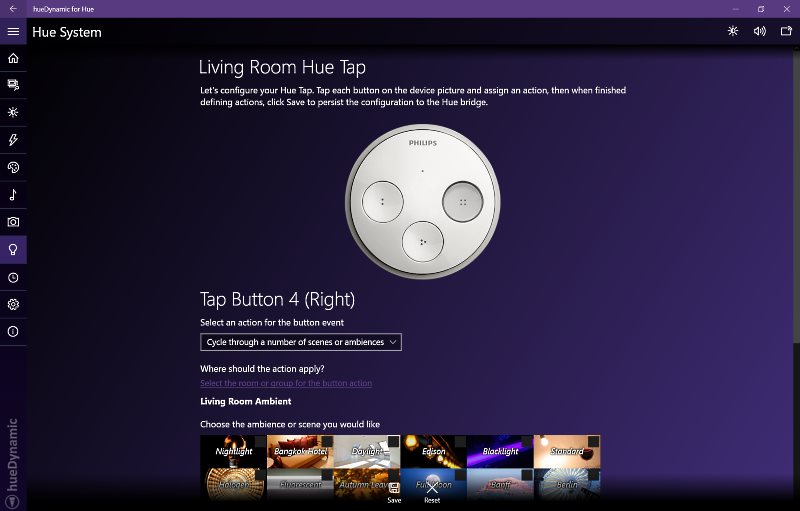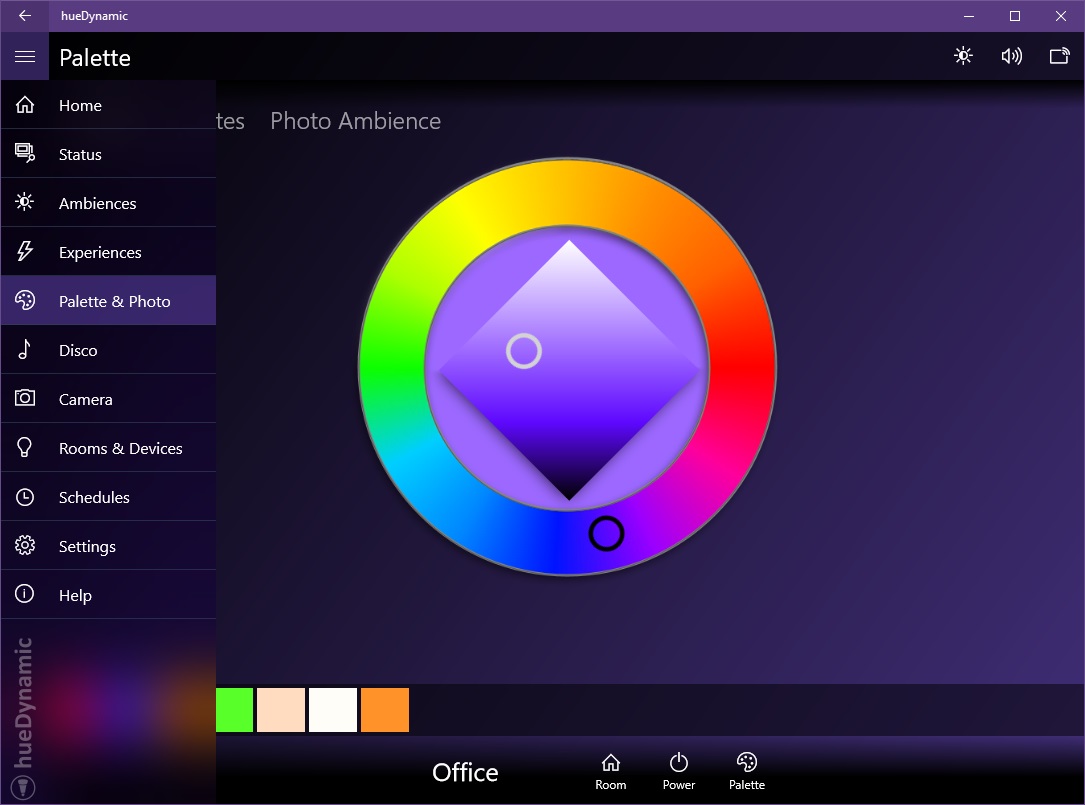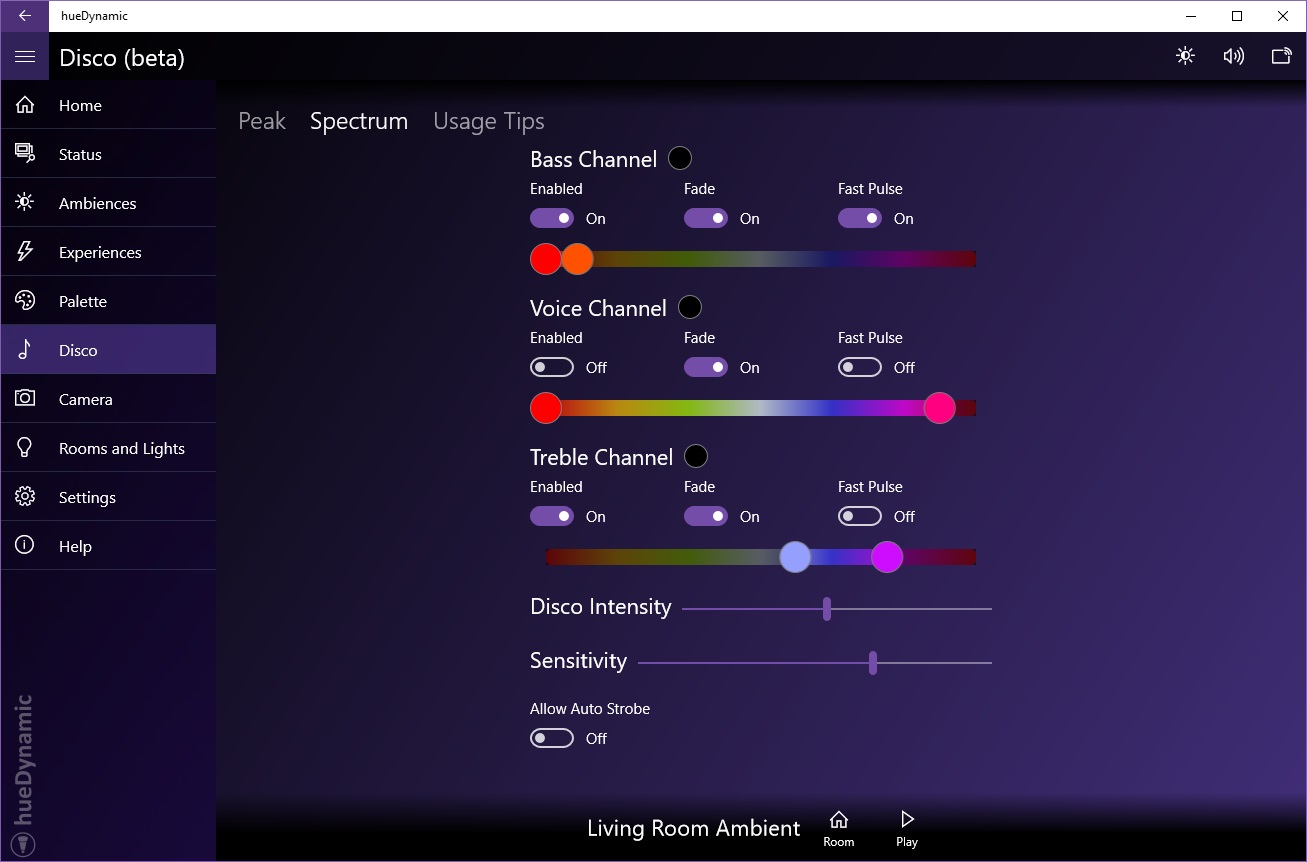 What our users say:
The best Windows Hue app on the market at the moment. I have used a couple of other Hue app on Windows, and this is the best of them, I have it installed on my 950XL, Surface Pro, desktop and Xbox One, and will also purchase this app for my wife for her 950, Surface Pro and Xbox. After my first submission I contacted the dev and suggested a timer function, this has now been added and I can happily say this app is now my exclusive Hue app, as mentioned it runs on my 950XL, Surface Pro 3, desktop PC and Xbox One and I can happily give this app 10 out of 5. Well done HueDynamic on a really impressive Universal app.
Bob, United Kingdom
Worth it for disco mode alone! There's a ton of presets here for different lighting settings, all of which are great, but really it's worth the price just for the excellent disco mode. I've used other apps trying to do the same thing using my phone mic, but this beats them hands down. It's triggered by whatever's going through your sound card so it's very fast and highly configurable. Excellent app. I wonder how I can install Hue lights in the floor so I can go full Travolta!
Ash, United Kingdom
How apps should be! The best hue app. I've tried loads of apps but this is the best. The sheer number of features it has, the best disco mode of any I've tried including android and iOS, great dynamic scenes etc etc. I use it on my mobile and laptops. Couldn't be happier.
David, United States
Best Hue app AND the dev is extremely responsive. I don't normally write many reviews but I have to say this is the best Windows Hue app out there, it has a ton of features and no in app purchases to force you to pay more to get all the goodies. The developer is the fastest and most responsive developer I have came across on Windows. I emailed asking for the ability to control an individual light bulb rather than a group on Sunday at 1:30am UK and the developer responded extremely quickly back thanking me for the feedback. Then within 24 hours an update was out that added the feature! I was so surprised it was implemented on a Sunday and updated so quickly but you do really get developers that are truly committed to providing amazing support. Buy it for the features and the massive support the developers provide. Its really worth it and if you think it needs a feature simply ask and I am confident they will do anything they can to accommodate your request. This is NOT a vapourware app!
Shaun, United Kingdom
Great app on the Windows platform. Excellent implementation. Works perfectly. Nice animations with the lights. Great potential for future scenes too. Well worth the price if you have Hue, and are using the Windows environment over Apple. Well done, great application, being used on my phone, Xbox and PC's.
Andy, United Kingdom
Fantastic app! Everything about this app I love! The dynamic scenes are amazing, and it includes features that I have been looking to use on Windows but haven't previously found such as music syncing and camera syncing! If you are looking to use your hue lights on Windows, this is by far the best app you can get!
Jordan, United States
Great job on the Disco Music Mode! This has been the best app on Windows or my Android phone when it comes to responding to the bass and treble and overall is a great controller app and can't wait to see what's added next! Highly recommended.
Tucker, United States
YES!!! Works great and it's effects are better than Android and iOS ….lots of features. Now this a real app!
Miguel, United States
The best hue effects app period. It has the lowest latency for disco mode out of all apps I have tried, the ambiances are amazing and the app is absolutely beautiful/easy to use. I cannot recommend it more!